As an outflow of our series in Psalm 118 and our church Thanksgiving celebration tonight, I thought I would share a word about gratitude.
I hope you'll take the time this Thanksgiving season to consider, write, and even share what you're most thankful for with others. As the doxology reminds us, "Praise God from whom all blessings flow."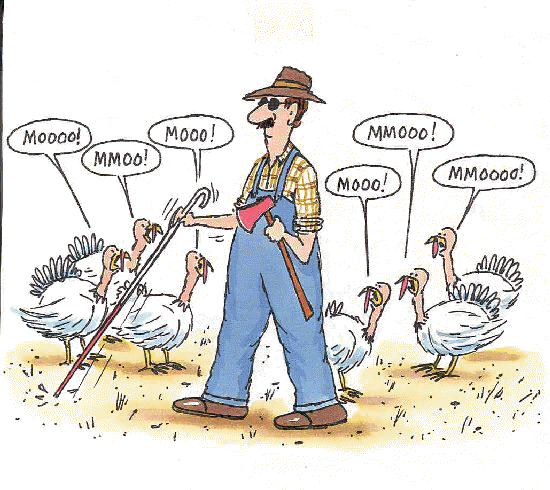 This Thanksgiving, I am particularly thankful …
1. that God instructed and empowered man to "rule over…every living thing that moves on the earth." (Genesis 1:28) This means I not only have a personal reason but I also have a theological basis for "shooshing" my cat off the couch. (It also means that I have a theological basis for eating deep fried chicken too. Yumm-yumm!)
2. that recent gas prices have steadily hovered around a reasonable $2.50. (That's much better than $3.50 or $4.00.)
3. that I am married to my best friend and the most wonderful pastor's wife in the world (my apologies to Victoria Osteen…)
4. that "The Lord's loving-kindness indeed never cease(s), For His compassions never fail." (Lam 3:22)
5. for our brave men and women who serve in our militaries to defend and extend freedom. Words cannot express my gratitude for their sacrifice.
6. for "wrestle time" with my sons…and "snuggle time" with my wife.
7. for Windows 7.
8. that God has allowed me (if all goes as planned, in March 2010) to achieve a lifelong dream of being published. Thank you Preaching magazine and editor Michael Duduit for being willing to consider unsolicited articles from unpublished authors like myself. To God be the glory!
9. that Sam has learned to play team sports at the YMCA this year. Additionally, I'm thankful that, in soccer, he scored the very last goal of their season (even if it was in the wrong net.)
10. that, as Jesus said, "In the world you have tribulation, but take courage: I have overcome the world." (John 16:33)
11. that Little Debbie Nutty Bars come prepackaged as two to a pouch…(mostly because it assuages my guilt for eating more than one.)
12. that "there is a fountain filled with blood, drawn from Emmanuel's veins. And sinner's plunged beneath that flood lose all their guilty stains."
13. that I have seen the beauty of the sunrise more times this year than in my previous 28 years put together.
14. when Jeremiah crawls up in my lap and sits still for a moment (which, for our little "Energizer Bunny" rarely, RARELY ever happens) and whispers into my ear "Daddy, I lull lou." To which I promptly respond, "I lull lou, too".
15. for the good books that I have read this year.
16. for the "good Book" that I have read this year.
17. for YOU (my Forest Baptist Church family)! I thank God often for the privilege of serving as your pastor and shepherd. It is an indescribably joy to lead such wonderful, Jesus-loving, gospel-minded people in advancing the kingdom in Forest and around the world.
May God give us at least 40 more wonderful Thanksgivings together!
Happy Thanksgiving!