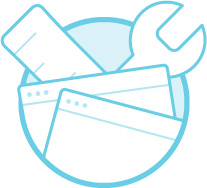 This page is under construction
Please come back soon to check our new page.
Undergoing Maintenance
Our team is working on creating this page.
Up-to-Date Content
We are working to provide you with the most up-to-date content.
Bug Fixes
If you see an error on our pages do not hesitate to contact us using the button below.