Singleness is not talked about enough in the church. And when it is, it can be awkward. It's easy to make wrong assumptions about single people or the single life. Some think that being a Christian who isn't married is either too hard, too easy, too lonely, too frustrating, too tempting, or always temporary. But none of these ideas are necessarily true. The Bible is clear that God has a special place for single men and women in His body. And we should too. (Did you know that more than 20% of our membership, age 18+, is single?)
Consider these thoughts and resources on singleness. If you are single, commit yourself anew to honor Christ in this season or calling. If you are married, commit yourself to be informed about singleness and to cherish those around you who are.
4 MYTHS ABOUT SINGLENESS
Myth #1: Singleness is "not good."
When God saw the solo Adam, He said, "It is not good for man to be alone." (Gen 2:18) Was God condemning singleness? The answer is no! (If so, Jesus and Paul – lifelong singles – were in the wrong.) God was not condemning singleness; He was condemning isolation. (By the way, this COVID year has probably been harder on single people than anyone else. Have you checked-in on the unmarried?) Adam could not fulfill his God-given task (of tending the garden) all by himself. In other words, being on mission for God requires being in community with others. Since we are made "in His image," that means we are all made for relationships and fellowship. Single people don't have to be married to experience that. In short: isolation is not good; singleness can be.
Myth #2: Singleness is inferior to marriage.
While marriage is typical, it is not the only way to live as a Christian. We know that because 1 Corinthains 7 has dozens of verses telling the unmarried (and widows) how to live for Christ. In fact, 1 Corinthains 7:7 states that both marriage and singleness are equal gifts from God. Furthermore, singleness has many practical advantages to marriage (1 Cor 7:34-35). Paul went so far as to say that he wished the Corinthian church had MORE single people in it. (1 Cor 7:8)
Myth #3: Singleness = Loneliness.
Don't assume that every single Christian you know (especially women) are secretly pining for "Mr/Mrs Right." Some may be. But not all are. We are all called to be content in Christ and to serve the kingdom. Jesus emphasized that those who are single, for a season or lifetime, can especially do this. (See Matt 19:10-12) As Sam Allberry has said, "If marriage shows us the shape of the gospel, singleness shows us its sufficiency." It's true: a person can be single and content.
Myth #4: Singles need their own specialized group.
While it's not wrong to have a Singles Ministry in the church, too often people assume it is a "Lonely Heart's Club" or a free Christianized dating service. But when we separate single people from the rest of the church, we run the risk of undermining the beauty of how the gospel makes us a family. Married believers need single believers and vice versa. Let's not silo the singles. Let's integrate them into the larger body – through service, leadership, fellowship, and watch God work. They have much to teach us about redeeming the time and living for Christ.
3 SINGLE PEOPLE IN CHURCH HISTORY
Some of the greatest leaders of the church have been single. Here are three you should know:

Augustine
One of the deepest thinkers of the early church (who even wrote extensively on marriage) remained unmarried throughout his life. Prior to conversion, he had a live-in girlfriend with whom he fathered a child. It was his own struggle with sexual sin and chastity that led him to faith in Christ. He committed himself to a life of celibacy and serving the Lord. His mountain of work is still blessing the church.

Lotte Moon
Lottie is not just an example for missionaries but also for singles. Before China, she received a proposal for marriage from a seminary professor. But he affirmed evolution and she refused to compromise her convictions just to be married. When asked if she had ever been in love, Moon once replied, "Yes, but God had first claim on my life, and since the two conflicted, there could be no question about the result."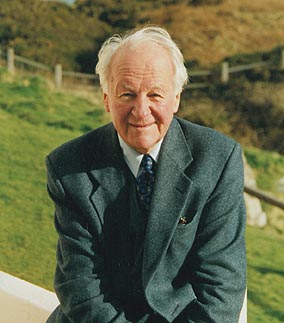 John Stott
When asked, in his mid-80s, if God had given him the gift of singleness, "Uncle John" replied with that dry British wit, "I hope so." Stott is a reminder that a man can be in ministry, a pastor even, without being married. Stott's life and ministry, for which I am personally grateful, is a stark reminder that Jesus truly is enough.
1 BOOK ON SINGLENESS
If you're looking to learn more on this topic (for yourself or someone else), I highly recommend 7 Myths About Singleness by Sam Allberry. (In fact, I recommend anything written by him.)
Scriptures teaches that singleness "is a positive gift and blessing from God. This book seeks to help Christians―married and unmarried alike―value singleness as a gift from God so that we can all encourage singles to take hold of the unique opportunities their singleness affords and see their role in the flourishing of the church as a whole."
At the risk of giving too much away, Allberry examines these myths about singleness: (1) it is too hard, (2) requires a special calling, (3) means no intimacy, (4) means no family, (5) hinders ministry, (6) wastes your sexuality, and (7) is easy.
This $12 book is a priceless treatment of a valuable subject.
3 PRIORITIES FOR SINGLES
If you are single, let me encourage you in a few specific ways:
Cherish your singleness as God's gift. Thank Him for it
Leverage your time, resources, and freedom for ministry. Don't waste them! If you're spending hours gaming or on Netflix, you're misusing your singleness. Repent today.
Pursue fellowship with others. Isolation can be a simpler path, but it is an unhealthy one. Join a Sunday School class. Volunteer to serve. Use your gifts to build-up others.
4 QUESTIONS ABOUT SINGLES (FOR THOSE MARRIED)
Do you "see" (or notice) single people at church or look past them?
Do you pray for them to have: contentment, self-control, and right priorities?
Do you include single people in your gatherings and fellowships?
Do you spend time with any single church members regularly for mutual edification?